So, as I mentioned earlier, it is not always food, food, food with me, believe it or not. For that last five percent of me, I actually try to be pretty active in local youth activism as well as my non-food related community. Gotta be well rounded somewhere in my life (if not in my physical stature…)
Recently, I've been hanging with the guys of the The Amar Collective as much as I can, meeting up to discuss, have fun and simultaneously take action in local issues in whichever way we realistically can. Each passionate with their unique medium of expression, I feel as one with these guys. A nice change from my usual, lethargic malt-liquor sequestered same age-ranged peers.
They are "a community of artists, musicians, filmmakers, writers, activists, and all around dedicated people with an aim to promote social justice through creative expression." (Amar Homepage)…and I dig that.
That being said, I will hold an informative How to brew your own "Kombucha Life Elixir Homebrew" workshop at around 12:30 PM in The Peace Through Culture Festival. A co-op event Amar is helping with, it will be held on July 25, 2009, which in the Mayan Calendar is considered a "Day Out of Time".
So if would like to know one of the most vital of the "Glutster Food Writer Ways: Kombucha" Come by, I will be selling fertile S.C.O.B.Y mother's (Symbiotic Colony of Bacteria and Yeast) for your own anti-industrial "G.T Dave's watered down $4-5 bottle revolution".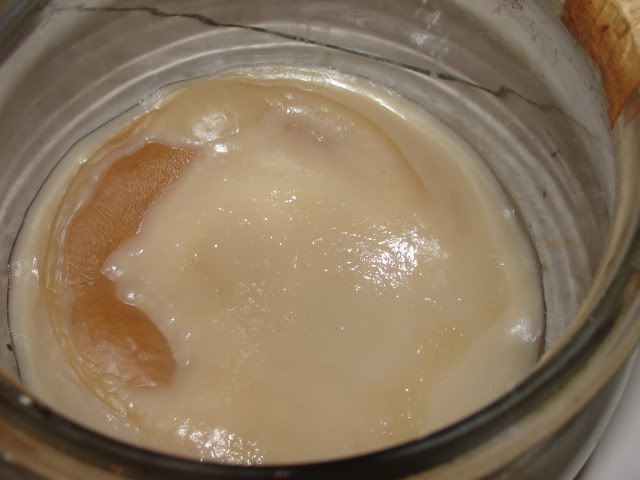 Just try it, you'll like it.
Peace Through Culture Festival
Glutsters Kombucha Workshop
Saturday July 25
12:30ish PM
Tierra de la Culebra Park
240 S. Ave 57
Highland Park, CA
90042